Hello there! — Nice to meet you. 🤝
I'm Yong-Soo, Serial Entrepreneur.
Over the past 8 years, I bootstrapped 3 businesses in e-commerce to $20m+.
I founded Urban EDC in 2015 from my one-bedroom apartment in San Francisco.
Today, it's the largest everyday carry e-commerce brand of its kind.
In 2018, my wife and I launched Spotted By Humphrey, a dog boutique curating dog goods for good dogs.
Our French bulldogs have over 150k followers across all social channels and work with world-class brands on sponsorships. (@spottedhumphrey)
In 2019, I launched the world's first Climate Neutral Certified third-party logistics company working with fast-growing brands in the e-commerce world.
In 2022, I launched First Class Founders, a high-production podcast and deep dive newsletter designed to help ambitious founders and creators grow their business.
I've had the pleasure of speaking to several notable founders and creators over the past year.
Here are some testimonials: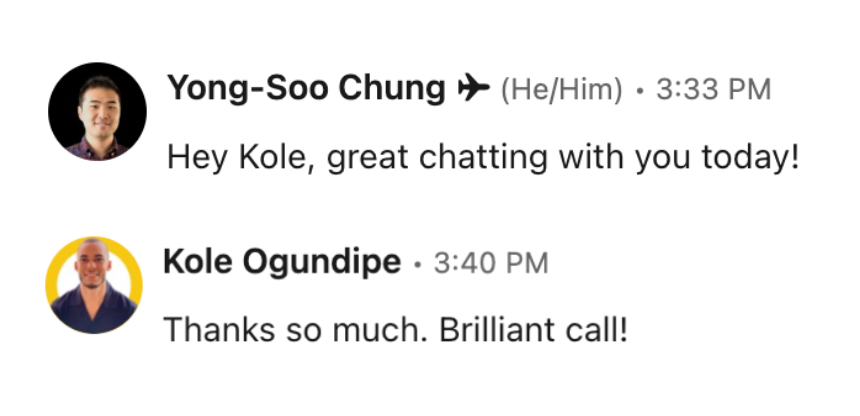 No progress can be made without taking action.
If you'd like to book a time to work with me...
Here are some ideas on what we could dive into together:
Email Marketing
Newsletter Audit
Content Systems
Marketing Funnel
Audience Building
Content Distribution
E-commerce Growth
Customer Acquisition
Let's grow your business. Looking forward to working with you!